WILL YOU ESCAPE IN ONE HOUR?
Welcome to ENIGMARIUM® Laško – the world's first brewery-themed escape room. It is set in the same house that the first barrel of beer was brewed. Get ready for an incredibly fun, original and unique challenge connected to the history of beer-brewing. During the game, all your senses will be tested. Only the best will be able to unlock the secrets to the Brewer's Gold.
You can also try the outdoor version of our game – Unlock® Laško – and find the hidden treasure concealed somewhere in town! A fun and unforgettable experience awaits you!
Book now!
All our games can be played no matter what language you speak. Because interest in visiting ENIGMARIUM's escape rooms is high, we recommend that you book your session STRAIGHTAWAY. Advance bookings via the form are mandatory. >>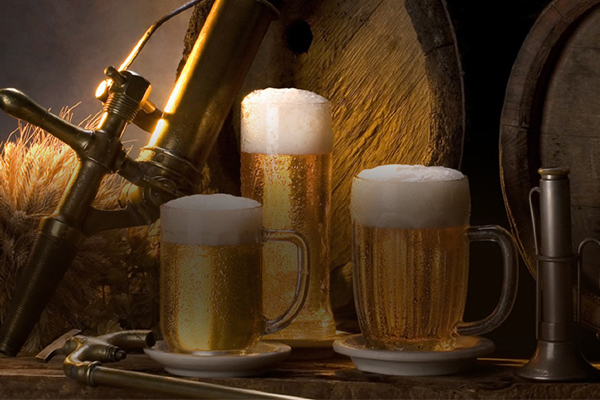 Brewer's Gold – the world's first escape room about brewing beer!
In the house where the first barrel of beer was brewed in Laško, we recently discovered a secret room full of puzzles and riddles, with which the old brewer shielded his greatest treasure. Will you be the one to decipher the codes, find the hidden clues, unravel the puzzles and discover the secret – and in one hour escape from one of the most entertaining rooms in the world?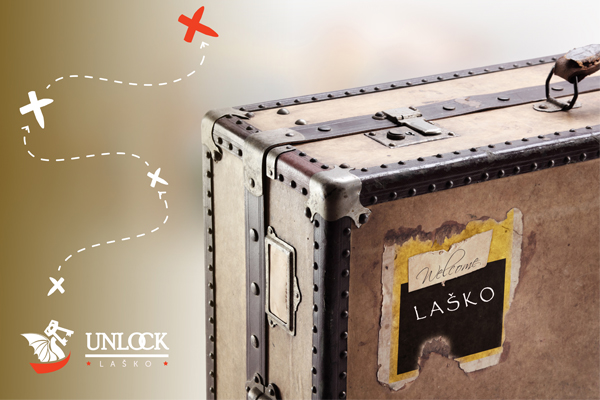 Unlock® Laško – meet Laško in an entertaining outdoor "escape adventure" (up to a 100 players)
Did you know that Lasko is not just a place for beer and hot springs? The ancient city centre may also hide a long-lost medieval treasure!
During the captivating game, you will learn about the legend of the parish priest "Divji farovž" and have a great time in good company.
Price list
The price of the game is 72 EUR / per game / for two to four players (additional player: + 18 €).
Our escape room game is perfect for "Team Building" activities or for a truly special birthday celebration. You can even book a session outside our normal operating hours. And a hint for you lovebirds: we recently had a first in the special events category. Hidden behind the last locked door was a pair of golden rings. 😉 – Give us a call at +386 (0)51 35 54 17!
Special instructions
Please come to Escape Room Enigmarium® Laško, at Valvasor Square, at least 10 minutes before your appointment. Be on time, because if you come too late, you may not be able to play the game (as other players may have booked the slot after you), which would really be a wasted opportunity for fun! Once you have visited the restroom and secured your personal belongings in a locker, then a friendly Gamemaster will inform you of the instructions and ask you to sign a non-disclosure declaration that you agree to keep our secrets secret.
Safety regarding Coronavirus and RVT rule
We are following the safety precautions (in line with the Slovene Association of Escape Room Activities GIZ ER.SI and NIJZ National Institute for Public Health) Find out more here >>
Contact
Escape Room Enigmarium® Laško
Valvasorjev trg 1, Laško
Telephone: +386 (0)51 35 54 17
E-mail: enigmarium.lasko@escape-room.si
Web: www.lasko.escape-room.si
Operating hours
Advance bookings via Internet are mandatory, since Enigmarium unlocks its doors only at previously scheduled times.
FAQ and Good things to know
Maribor
Check out what mysterious is happening in ENIGMARIUM® rooms in Maribor so that the players are so thrilled! Be part of stunning 5D experiences in FIVE rooms in the biggest center on TURNERJEVA 17: Omega Virus, Redlight Casino, Hostel Shining, Escape Igloo and the first and most visited Maribor escape room Doktor Hannibal! Explore the streets of Maribor in the outdoor game Unlock!
Ljubljana (SLO)
The biggest escape room centre in Alpe Adria region with SIX popular games in Ljubljana: Salvation Room, Classroom of Doom, The maestro Luigi & secret recipe and Unlock® Ljubljana – outdoor game!
Zagreb (HR)
We'll take you back to the times when the people of Zagreb believed in witches! A successful and pretty young woman named Barica has been accused of witchcraft and her life is in danger. You will be sent back in time to help Barica prove her innocence and save her life­.
Murska Sobota
After a successful academic career in Ljubljana, professor Professor Rufus Amadeus responded to a call for assistance from Murska Sobota. During renovations at the Hotel Diana, workers discovered an old sealed chamber filled with strange symbols and objects. From the moment the door was opened, very, very bizarre things began to happen to people…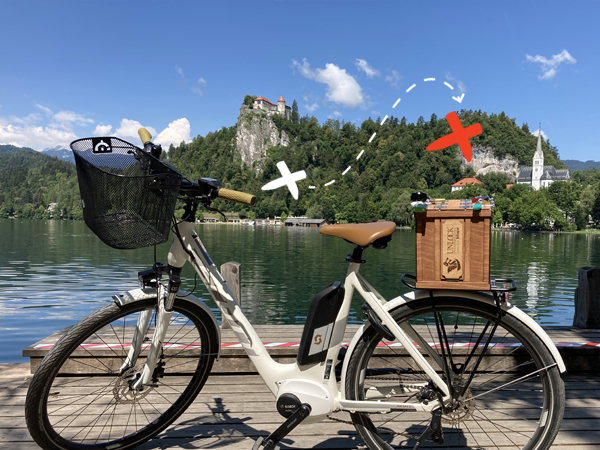 Unlock® Bled by electric bikes
Gather a team of friends, book your session now and set out on a playful e-bike tour discovering Bled's legends and folk heroes as well as the history of Slovenia's most beloved lake in an exciting 120-minute-long outdoor escape adventure!
Your Mission: On the Jelovica Plateau above Lake Bled once lived Divja Baba. She was known for her miracle lotions, strange potions and questionable magic spells. She was good-hearted, but unfortunately, she wasn't very good at casting spells.
One day, she tried to help the local farmers and cast a spell to make the cows fly to the pasture on their own, but she stumbled and accidentally turned herself to stone.
Do you want to join the legends of Bled?
Prove that you are cast from the right model! Solve the witch's challenge, uncover the secret spell and save the witch.